Comments Off

on Watermelon Production Tips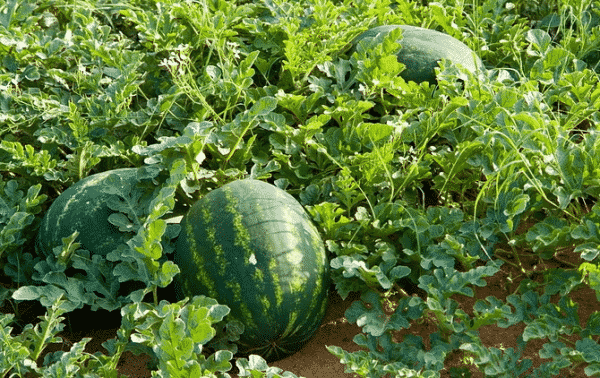 Seedling production –
Seeds can be sown directly in the field and covered with cups until germination or seedling trays can be used and seedlings transplanted into the field. When trays are used, the seedlings should be watered weekly with soluble fertilizer.
Soil and land preparation –
The land should be harrowed to a medium fine tilth. It should be weed free and clean.
Planting and weed control-
Transplant seedling, one per hole, about 2-3 weeks after germination. A spacing of 6ft by 6ft is recommended.
If after preparing the land for planting, young weeds begin growing, Gramoxone can be sprayed for control. A pre-emergent herbicide e.g. Prowl gives good control but the soil should not be disturbed after application unless later weed control is necessary.
Grasses in the field can be controlled by using Fusillade at a rate of 15 -30 ml per gallon of water or Nabu at a rate of 20 ml per gallon. Use a spreader sticker. This chemical needs about 2 hours of sunshine after spraying to be effective.
Fertilizer –
Apply NPK one week after transplanting giving about 1oz per plant (150 – 200 lbs \acre) at initial fruit set, a side dressing of Sulphate of Ammonia at 1oz per plant (150-200 lbs \acre) should be applied.