Comments Off

on FRUIT TREE CARE IN THE DRY SEASON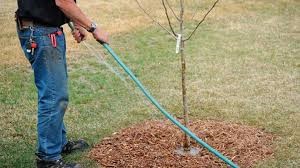 During drought conditions, fruits trees may appear "sleepy" looking, along with signs of leaf curling, leaf yellowing, blossom drop, under-developed fruits, fruit drop and high than normal incidence of pest and disease.
Tips for Maintaining Good Tree Health:
Applying mulch to conserve soil moisture, pen manure, dry grass, dead leaves and plastic..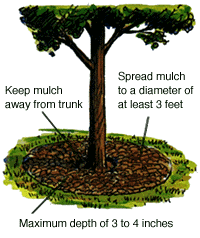 Use supplemental irrigation. Water well once or twice per week instead of a little bit every day.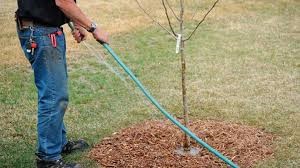 Control pest (white flies, thrips, mites, scales) early. Seek advice for the use of pesticides
Prune away dead and unwanted branches (water shoots and suckers). Use the appropriate tools. A sealant can be applied to wound area to reduce entry of pest and diseases.
Reduce competition for moisture and nutrients by weeding around the trees. Be careful with weed eaters as they can damage tree trunk