Comments Off

on Cantaloupe Production Tips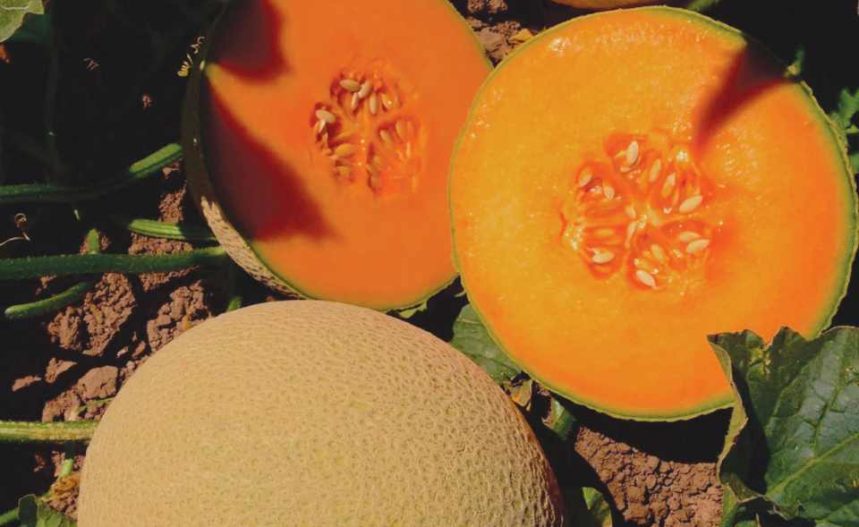 Seedling Production – Seeds should be sown in speeding trays and are ready for transplanting into the field at 10 to 14 days after sowing. When trays are used, the seedlings should be watered weekly with soluble fertilizer. Seeds can also be sown directly in the field and covered with cups until germination.
Soil and Land Preparation – The land should be harrowed to a medium fine tilth. It should be weed free and clean. Seedlings can be transplanted flat or on ridges (banks).
Planting and Weed control –Seedlings are ready for transplanting at about 2 weeks after sowing. A spacing of 4ft by 3 ft. is recommended. If after land preparation or after transplanting young weeds begin growing, Gramaxone can be sprayed for control. The plants should first be covered to avoid herbicide drift. Fusilade or Nabu can be used for control of grass weeds.
Fertilizer– Apply NPK at one week after transplanting giving about 1 oz. per plant (200-300 lbs.\acre). At initial fruit set, a side dressing or sulphate of ammonia at 1 oz. per plant (200-300 lbs\acre) can be applied.
Mulching – Plants should be mulched with plant material e.g. guinea grass after NPK application. Plastic mulch can also be applied before transplanting.
Insect and Disease Control
Melon Worm New Mectin 5ml\4gal; Decis 5ml \gal; Karate 3 ml \ gal
White Flies Actara 2.5 g\ gal; Attack 3-5 ml\gal
Aphids Decis 3ml\gal; karate 3 ml\gal
Gummy stem Blight Mankocide or Python at 1 – 2 tsp. \gal
Downy mildew
Harvesting
When the stem crack around the fruit it is ready for harvest. When the stem separates, the cantaloupe fruit has achieved its maximum sugar development and if it is not consumed or cooled immediately its quality will deteriorate.
Varieties
Time to
harvest
(days after
transplanting)
Harvest
period
(weeks)
Yield range
Durango
60 – 65
2
10 – 15,000lb\ac
Hymark
60 – 65
2
8 – 12,000lb\ac