Land preparation typically involves harrowing; leveling, raking and the ploughing of fields to make it suitable for crop establishment.Tillage must be done in a way that will insure adequate protection of soil and water resources. A good soil surface will prevent crust formation and allow rapid rainfall penetration.
How accessible is the service?
The service is accessible to the farming community as long as the applicant has official contract to the parcel of land whether by private or government issued rental contracts.
Who is able to benefit from this service?
All farmers, schools and backyard gardens once the tractor and its implements is able to maneuver on the parcel of land without any difficulties.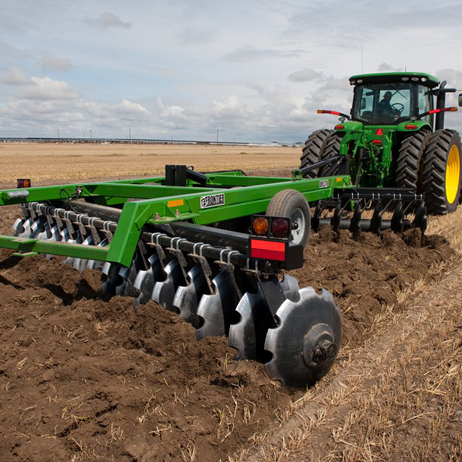 Step-by-step process for services
The applicant for the service  comes to the Department of Agriculture and pay for the required amount of time/service they would like to receive, the applicant's name, parcel location, contact number, date, and receipt number is collected and recorded on a log sheet. The log sheet is collected on a daily basis by the supervisor of the unit and the applicants are contacted as to when the tractor will be working in the area designated for the service on that given day. The supervisor will contact with the operator(s) of the tractor(s) to notify them of the number of applicants, the name of the applicants, location of the parcel and the amount of time paid for the service.