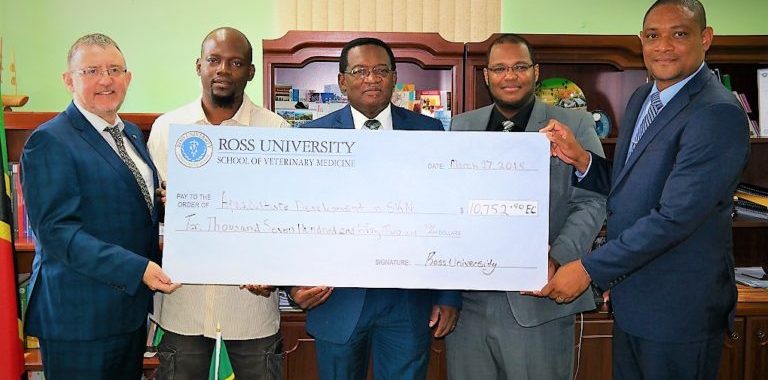 Comments Off

on RUSVM PARTNERS WITH ST. KITTS DEPARTMENT OF AGRICULTURE ON AQUACULTURE PROJECT
Basseterre, St. Kitts, March 27, 2018 (SKNIS): St. Kitts Department of Agriculture's Fisheries Section received a welcomed donation of EC$10,752.80 from Ross University School of Veterinary Medicine (RUSVM) for its aquaculture project, which will kick off over the coming year.
Speaking at a Handing-Over Ceremony on March 27, Director in the Marine Resources Department, Mark Williams, said that the introduction of aquaculture in the federation is an important initiative that will help to limit the importing of seafood by better meeting the demand of the local market.
"We can help to alleviate some of our food import bills and have a healthier population overall. This is where we are today, but we Read More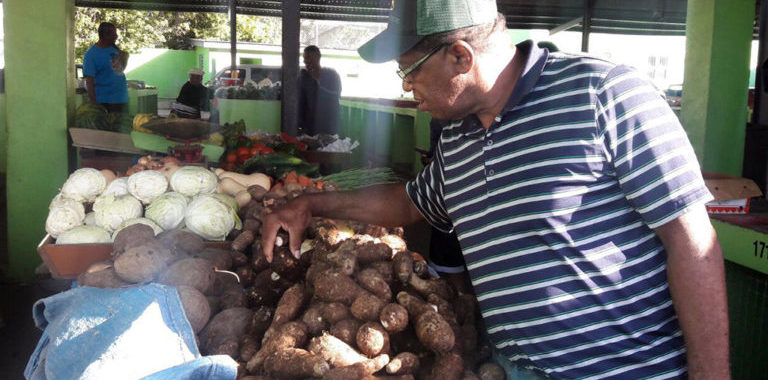 BASSETERRE, St. Kitts, March 2, 2018 (Press Unit in the Office of the Prime Minister) – In just three years in office, the Team Unity Government has done much to significantly improve the agricultural sector in St. Kitts and Nevis, with even more planned programmes and projects that will benefit farmers by improving livestock and produce quality expected to come on stream this year.
Some of the these improvements were highlighted on Tuesday, February 27, when the Team Unity Administration held its second town hall meeting at the Joshua Obadiah Williams Primary School in Molineux.
 Prime Minister Dr. the Honourable Timothy Harris reiterated at that meeting that his Government Read More