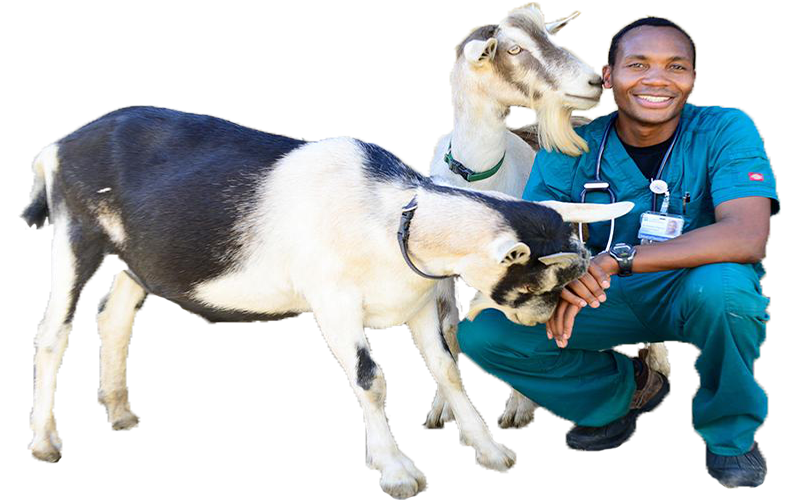 Ambulatory Services is a primary function of the Veterinary Unit, it is done on a daily basis and it involves going onto farms to assist in the veterinary care of all food animals. It's a service which the Government provides almost free of cost to farmers with very little being paid for some medications. The service also caters for emergency cases on weekends and after working hours. A Porto-vet is provided by the Department and is used to carry out this duty.
Accessibility of Services:
This service has been provided for a number of years and all farmers are aware of it. Telephone calls are made to the office on a regular basis. When farmers encounter any problem with their animals, they also call the Veterinarians personal numbers and meet them face-to-face. Other members of the livestock sector are also contacted if they are in close proximity.
It provides food for the general public from all categories of farming which includes poultry, pigs, ruminants and rabbits. In return some farmers make a living from what they produce which goes a long way in providing for their families.
The fee for the service is minimal and is subsidized by the government. Charges are made on certain drugs and in cases of surgeries.
There is a registration form for farmers so as to create some awareness of numbers, location and size of farms etc. Information is recorded in a book then transformed to a data- base.
Farmer calls office.
Gives name, location, telephone number, species, problem with animal and a time and place when both farmer and vet can meet.
Vet visits farm.
Carries out operation/ treatment etc.
Recorded in book and data base.
Revisit if necessary.