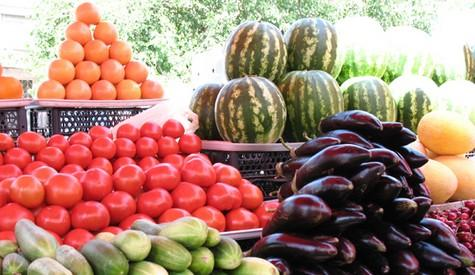 Market Day Among Activities Planned In Observance Of World Food Day
Comments Off

on Market Day Among Activities Planned In Observance Of World Food Day
St Kitts and Nevis is fully behind the global observance of World Food Day on Wednesday, October 16. That's being emphasized by Minister for Agriculture, Eugene Hamilton. Wednesday will be a day of action dedicated to tackling global hunger, and the Federation has planned several activities this week to make its own impact on the occasion. That includes a local market day the following day, Thursday.
Agriculture Minister Eugene Hamilton tells WINN FM that the event will provide an opportunity to support the local farming community while also giving the nation an opportunity to eat healthy.
The Agro Strip outside the Newtown Playing Field is the area set aside for this.
Hamilton said "The essential purpose is to display and sell of the products that are produced locally in that open area. You get to see firsthand the quality of the produce. …We have a method of not only testing the soil but the pesticide content to make sure we don't over medicate our food. We are aware of the testing of the food itself which is produced and we get a rating of 98.5 or more quality which means it is much better quality of food for consumption by human beings than most foods which are imported. So they will be displayed there and of course being sold there on the Agro Strip. ..We expect the public to come out and give support to the local farmers."
Minister Hamilton says the activity will underscore the point that there is available, healthy food in the Federation.
"Supermarkets import and other institutions import but you have no way of knowing how those foods have been produced, you have no way of knowing how they have been preserved. You have no way of knowing how long they have been harvested and because of that the length of harvesting that you don't know of its very likely that you have a deterioration in nutrient content of the food that we are importing. I'm not making any claims against it but we don't know. What we know is what is produced here, you know where it's produced, you know where it is harvested, you have it's tested. And it is what I'll describe as from the farm to the fork rather than to be stored away for any length of time and preserved by any chemicals or other method to be then consumed by us."